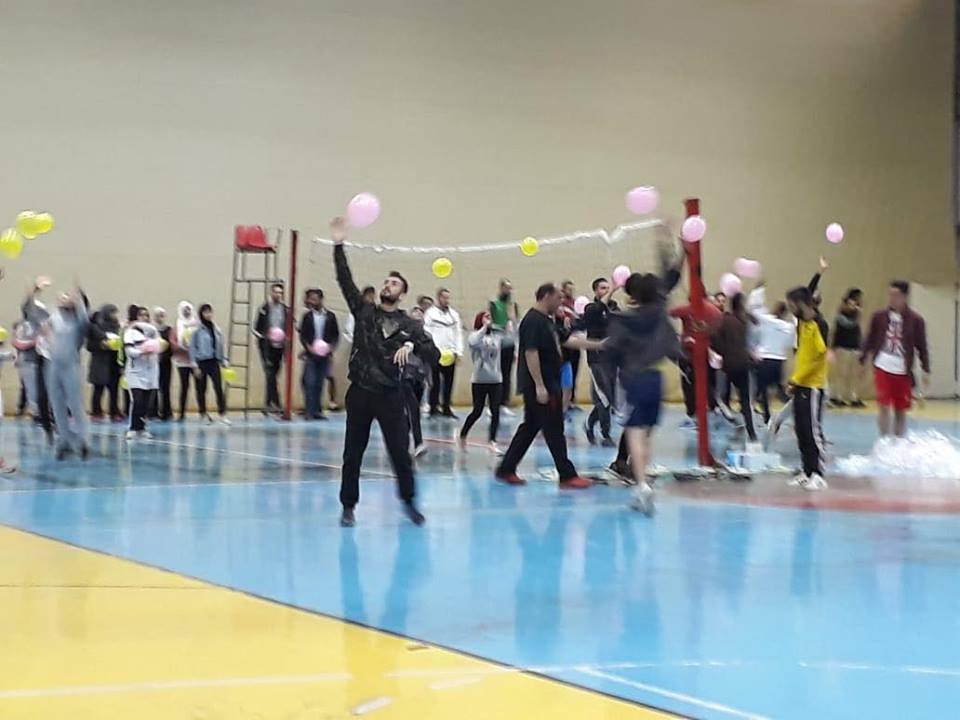 In the presence of Pro. Nart Shouka on behalf of the dean of physical education faculty and the chairman of the Jordan badminton Federation Dr. Hamouda Thiabat. a coach education course in badminton" Shuttle Time" round off on Sat 27/10/2018 (teaching children basics of the game). The course was organized by the Jordan badminton Federation in cooperation with the Faculty of Physical Education with more than 200 participants. The course ran under Dr. Nedal bani Saeed supervision. Pro. Nart gave a speech focusing on the importance of this course in addition to the applied professional preparation for our graduates and the collaboration between Yarmouk University and the community institutions.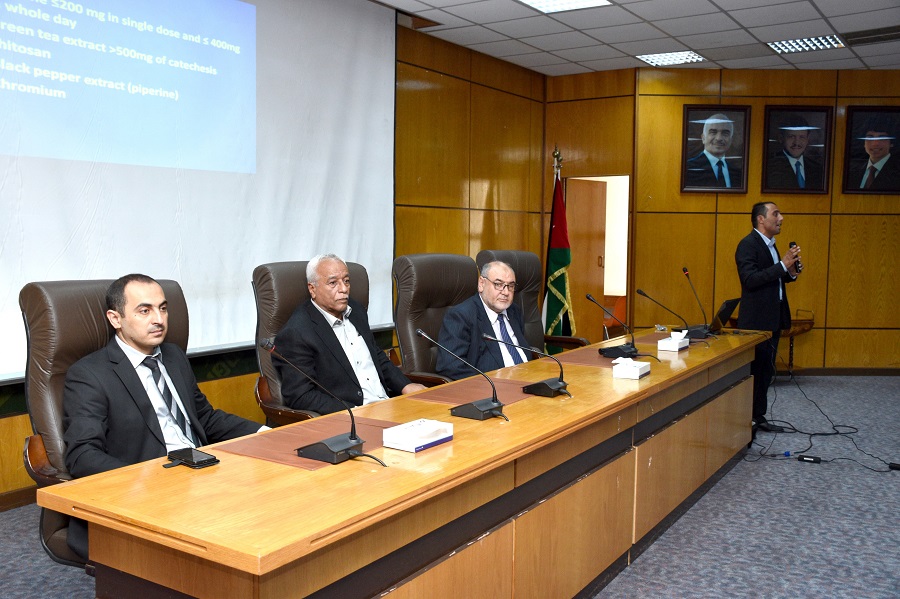 The Faculty of Physical Education organized a seminar about "Athletes nutrition and safe use of supplements". Vice President of Yarmouk University, professor Fawwaz Abed Al-Haq, said that this topic is very important and that our students need to increase their knowledge about nutrition. Professor Nabeel Al-Shamrookh, dean of the Faculty of Physical Education, added that the faculty has always been seeking for increasing students' awareness about healthy behaviours and avoiding potential health issues. Engineer Ahmad Al-Shiyyab from Jordan Food & Drug Administration talked about the policy of importing and selling supplements regardless their use for weight loss or muscular building. Athletes should focus on proteins that come from milk, eggs, meet, creatine and other supplements that contribute in developing their performance. However, AL-Shiiyab warned from an inappropriate use of nutrition particularly related to the hormones. To avoid misunderstanding, and to become familiar with allowed (forbidden) supplements it has been recommended to students to visit Jordan Food & Drug Administration website.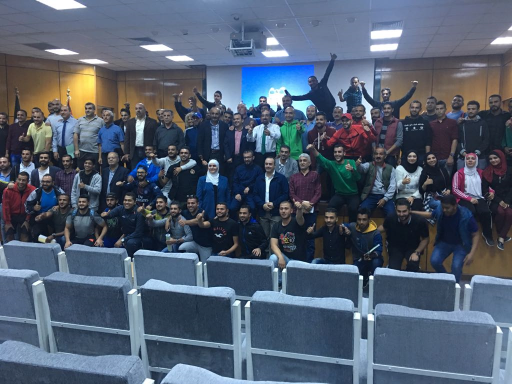 On Monday, October 31, 2017, a meeting was held for the Dean of the College of Physical Education with the students expected to graduate on the first semester 2017/2018. The meeting was attended by faculty and administrative members and members of the Student Union. Examining the university's efficiency in the future of the student, presenting the results of the college students in the previous courses, the mechanisms of upgrading and upgrading the students in the university proficiency exam, explaining the general instructions and instructions related to the student and the technical instructions for entering the exam and the mathematical averages of the students' For the previous courses, the presentation of the examination forms of the university undergraduate proficiency test questions above the general level, the exam questions the university proficiency proficiency specialist. The Dean urged the college students to adhere to the exam date scheduled for 15/11/2017 at 1.30-12 in Al Khawarizmi Building and the importance of giving the exam the utmost importance. At the end of the meeting, the Dean of the College answered the questions of graduate students and faculty members.